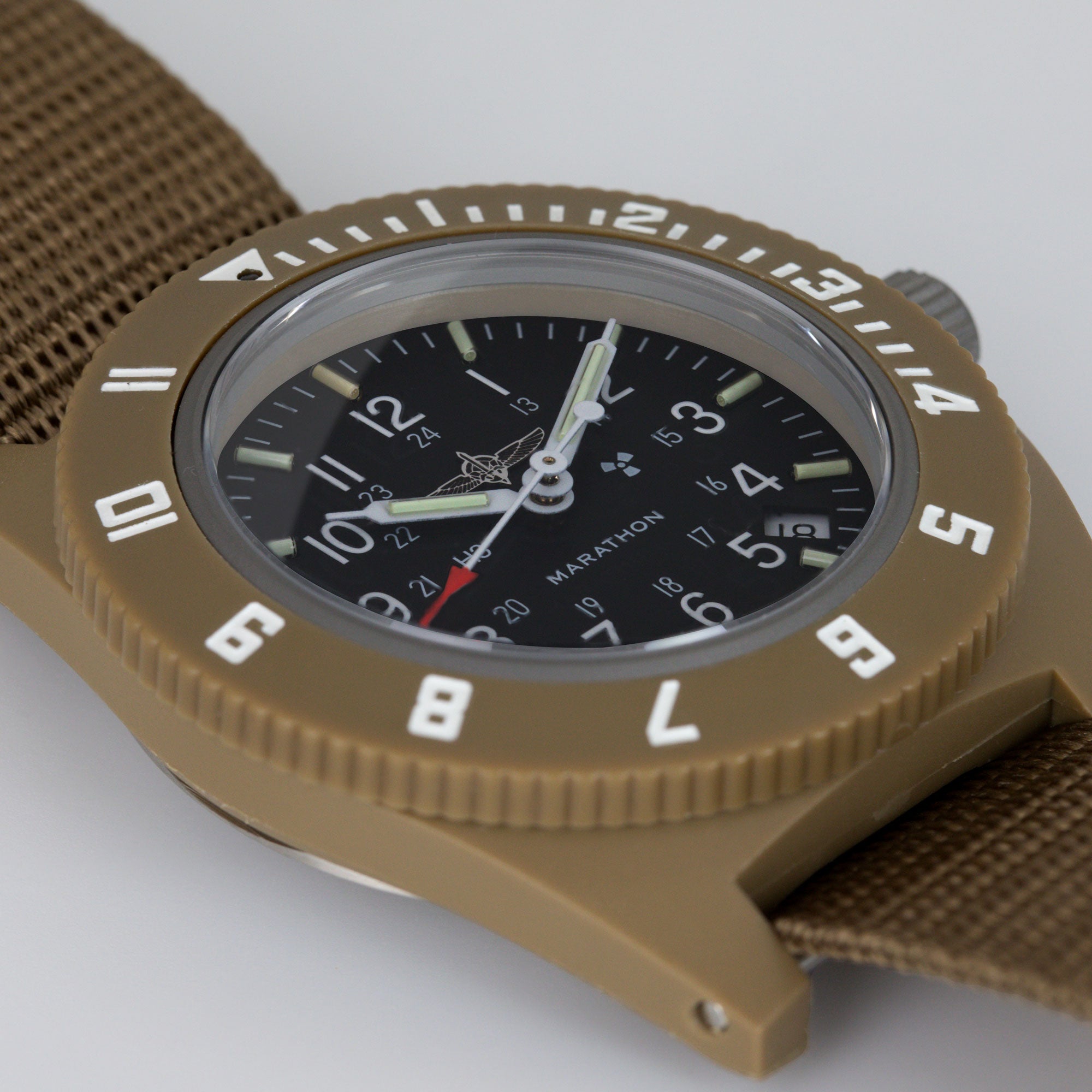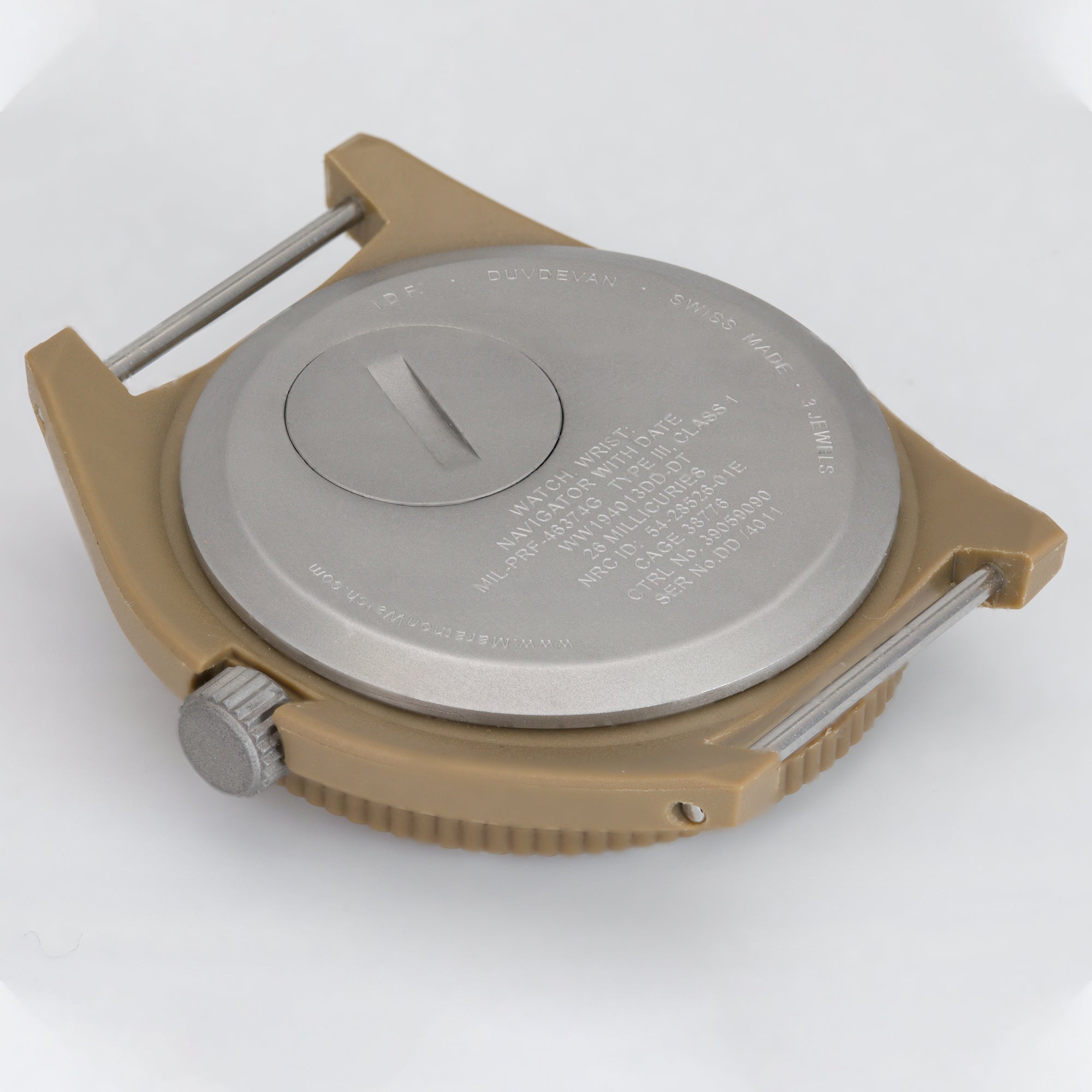 41mm Official Duvdevan Desert Tan Pilot's Navigator with Date
---
Official watch of the IDF Special Forces Unit 217 commonly known as Duvdevan, and featured on Fauda. 
The Pilot's Navigator with Date (NAV-D) is a navigator that has been modified from the standard issue version. It features a unique red-tipped second-hand and a date complication positioned at 4:30 on the dial.

SKU: WW194013DT
NSN: 6645-01-699-5584
Free shipping within North America
Need help with sizing?
Visit SAR Sizing Info to find the right watch size for your wrist.
---
Goes with:
Need help with sizing?
Visit SAR Sizing Info to find the right watch size for your wrist.
41mm Official Duvdevan Desert Tan Pilot's Navigator with Date
Description
The Navigator Class of Wristwatches was developed in conjunction with Kelly Air Force Base in 1986, marking a significant milestone in the evolution of timekeeping technology. Even today, the Navigator remains a formidable timepiece, having undergone rigorous revisions in 2019 to enhance its durability and reliability.

Featuring a high-torque movement and an EOL (end-of-life) indicator, the Navigator is more than just a mere accessory. It is a vital tool for keeping track of time, ensuring that no moment is wasted, and every second is utilized to its fullest potential. With its tritium tubes on the hour markers and hands, legibility is guaranteed in all lighting conditions, and the 12-hour bi-directional bezel ensures precise timekeeping no matter where your journey takes you.

The Navigator's 41mm high-impact composite fiber shell case is engineered to withstand even the harshest environments, making it a trusted companion for adventurers and professionals alike. Every detail of this timepiece has been meticulously crafted with precision and purpose, reflecting the unwavering commitment to quality and excellence that defines its legacy.
Product Manual
Technical information
Movement: ETA High-Torque FØ6
No of Jewels: 3
Scale Quantity: 2
Scale Range: 1-12 (13-24)
Calendar Type: Date
Luminous Features: Tritium Gas Tubes
Crystal Material: Sapphire
Crown Type: Pressure
Case Material: High-Impact Composite Fibreshell
Case Finish: Matte
Bezel Type: Bi-Directional
Bezel Scale: 12 Hour
Submersibility: 6 ATM
Case Diameter: 41mm
Case Thickness: 13mm
Lug Width: 20mm
Spec sheet
Purpose-Built for Any Terrain